Happy to have Valiant Brand as our sports apparel partner with great excitement for the future! 
Click on the logo and enter GES at checkout to receive 15% off all purchases!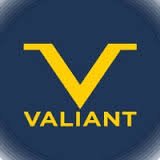 GES is proud to have Greg Frey and the Advocare Team as a strategic partner as we both aspire to build champions!
Click on the logo to join the Team!